Learn Photography With An Expert On Screen
Starting at $49/session · Money Back Guarantee · Find Someone Nearby
Looking for someone from , that can help with Photography? We've rounded up some helpers below.
Popular Brands

Capture One

GIMP

Adobe Photoshop

Luminair AI

Rob Docherty VIP
Rate: $49/session
"It's better to work in real time together on screen. What a simple idea."
I started this website because I wanted an on screen helper for myself.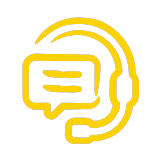 Rate: $49/session
Rate: $55/session
"I am not good at deprecating humor... it is like watching a train wreck, this statement is a testament to that :)"
With a background in Finance, Marketing, Audio Engineering, and Business. I have helped many entities from Senators, Bio-Tech, and Trades to helping felons with their startups and getting them from zero to over six figures within 2 years. With over 2,000 students a year I have a wealth of knowledge and experience that will be able to provide raw and unabridged feedback for you and your project.
I never knew that learning photography could be so much fun!
- Christina L.
I've only just begun on my journey to better understand photography
- John S.
Suddenly I feel like I'm an expert in photography! It's crazy!
- Tom A.